Brainstorming
fine-grained controls had led people to "share more sensitive information with larger, and possibly riskier, audiences."

– NYT Biz section – data mirror
what performs the analysis? human or computer analysis
are tools available to fully automate?
human/peer analysis: must rate others in order to be rated yourself
find the enemy for this product
Iterate
We imagined some interfaces for our product that were more impactful and not overcrowded with data. One was a playful take on a children's tale. The other a simple diagram to show how closely you align with the person you want to be seen as.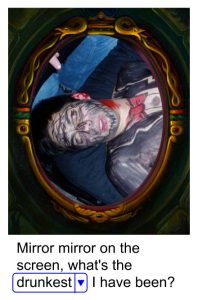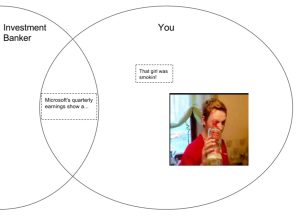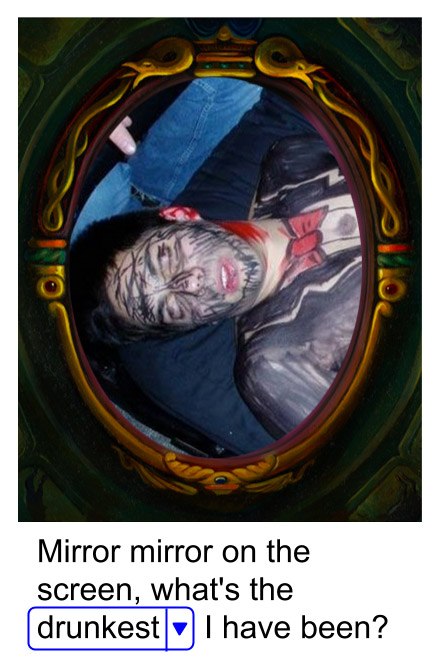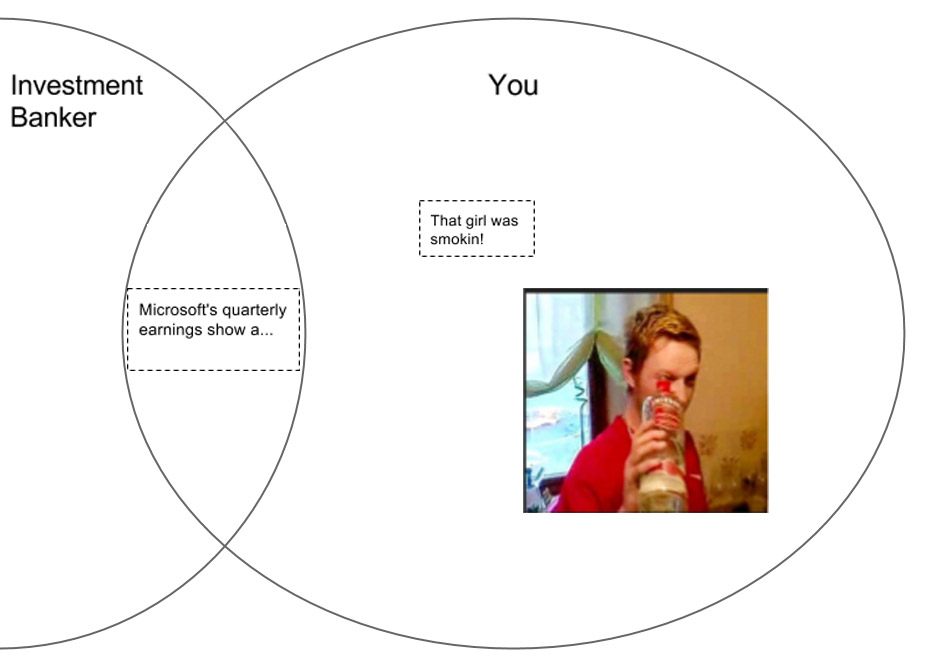 And I coined a catch phrase to capture the power of the action taken by using our product:
Make it mine
This also led to its new name, Mine: describing the data-mining aspect as well as taking agency over how your data personal shapes your reputation.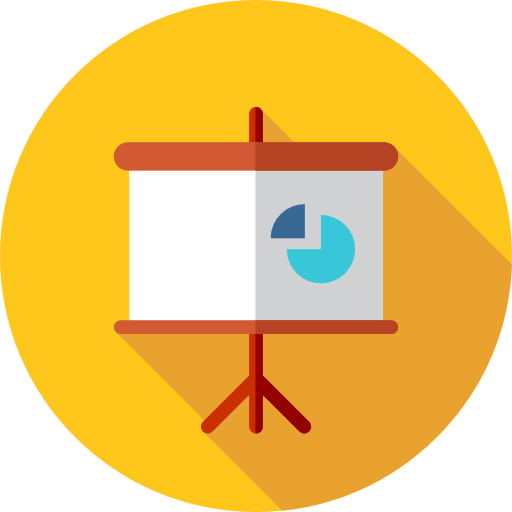 This was the presentation.
Feedback
explain why they are the enemy
remove details about enemy
speak to that appetite- what's the business model?
premium model- some stuff for free but you can buy your way into a mill/reputation model
personal analytics- think about that
missed the clarity of "see how others see you"
2 companies/examples that uses social data, but for different purposes – single, specific quotes
Show + act feedback loop (data mirror component is still important)
klout, other real world examples
tracking + bad data -> find examples of this
start from scratch: use only actual examples of what people said, no theoretical
advertisers vs other data harvesting services
** Preserve the name somewhere (data mirror)
** Add the "make it mine" button
** Make only use of real life examples
** Steve Bodo article about focus group.
** Make a focus group on mech. turk or J school.
** Can someone say "we have 50% of bad data, and we don't know which half"
Doc:
"The mine project" are doing something similar
The issue is tracking
business model: freemium
Mary:
The data analytics companies are sitting behind the advertisers
"This is about personal analytics"
Clay:
Have a punchline "see yourselves as others see you"
Our project is...
We looked at...
We talked to...
We tried...
We learned...
We were inspired by...
Something like this is...
We build on top of...