ZomBcon is looking for interactive art for the lobby of the convention center.
Film festival seeks interactive piece that is representative of the zombie genre, in honor of George A. Romero receiving a lifetime achievement award.
One concept I came up with was a projection in an open area that displays live data. It is a memorial wall for those lost to the plague. This could be tied to some simple game in and around the building, and display live data about who is dead or missing. New missing posters or tribute photos will fade in and out.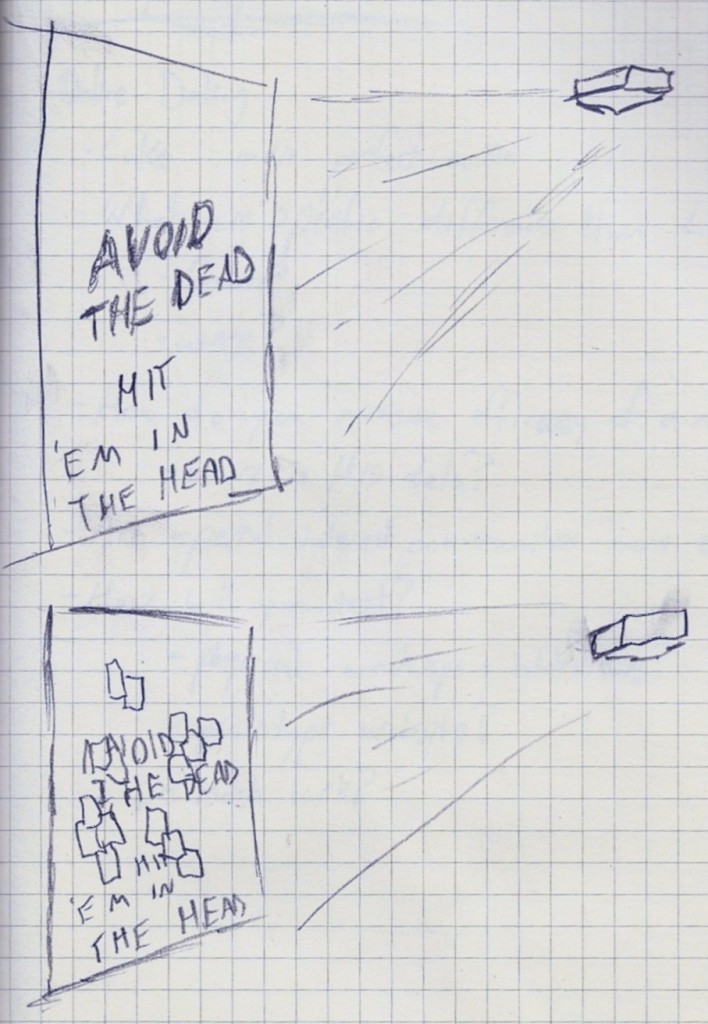 This takes cues from a couple places. Here are some shots of a similar wall on Battlestar Galactica, but real world ones like the 9/11 missing persons memorial that spontaneously appeared in New York.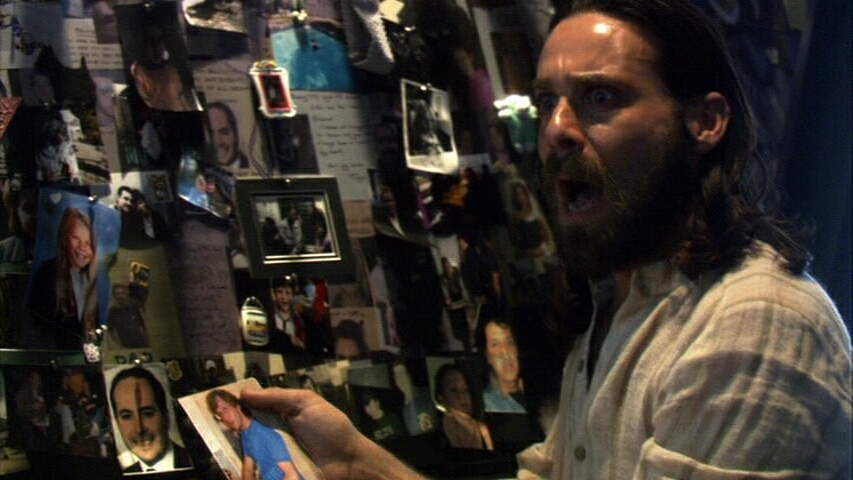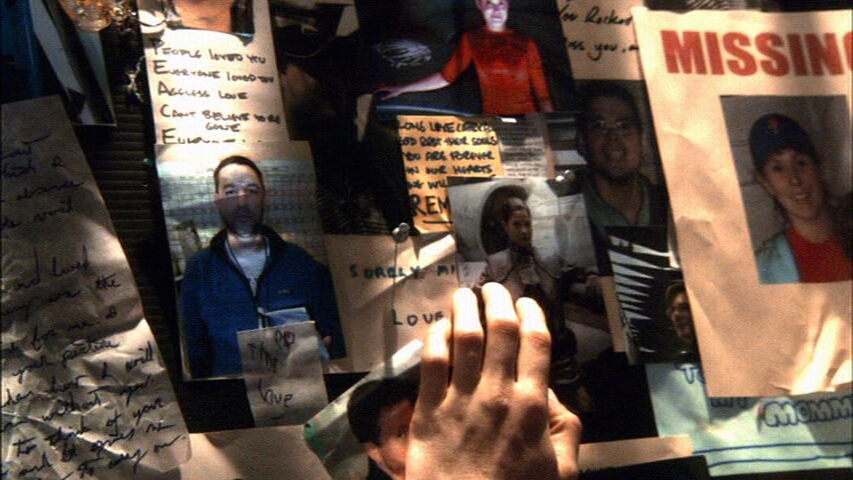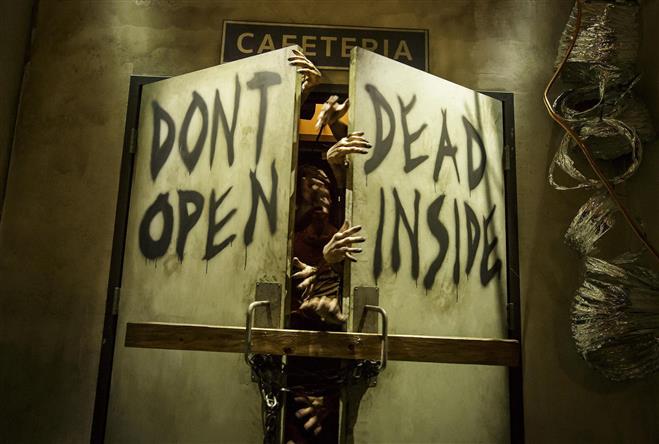 We also have this excellent shot from The Walking Dead pilot with a warning and chained up doors in a hospital – zombie hands actively grabbing outward. Not a memorial wall, but the animated nature could add some urgency to this "game". Could translate to: hands poking through a chainlink fence, silhouettes of zombies in the whitespace behind the pictures/posters.