My company debuted our integration on LG smart TVs at CES 2020. As part of that show, we had an exhibition booth to demonstrate the LG integration, our Golf Channel integration, and a general interactive demonstration of our machine learning capabilities.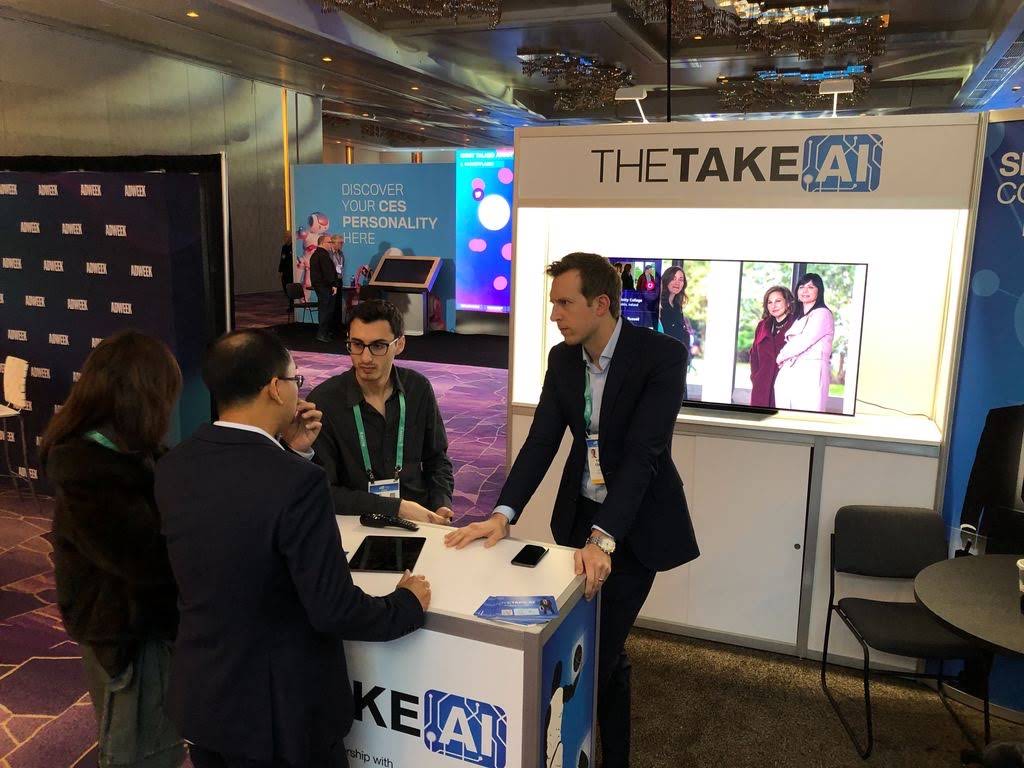 In planning the exhibition space, we first had to pick a booth configuration from the rental contractor. We also had to get the booth configuration and design approved by our partners – part of which was doing concept drawings.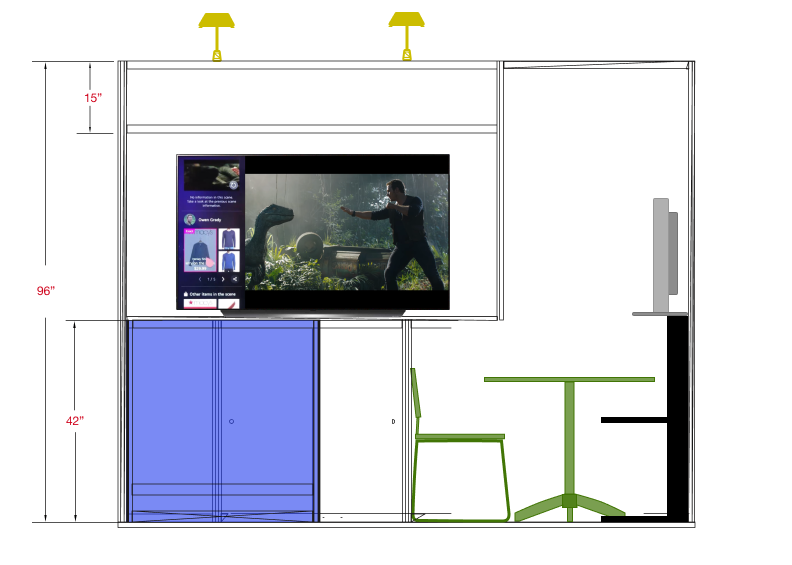 After the booth and initial designs were all approved it was time to work with the rental company's provided artist. I put together our requirements and sample imagery; however, the results provided by their artist were unsatisfactory.
Having recently put together our new business cards, I extended the concept to the booth panels.
Silhouettes to generically represent people being tagged
Boxes that surround items that are identified (here they are called out with a white glow)
Blue color scheme that is part of the company branding
Imagery to highlight breadth of content we deal with (genders, formal, leisure, sports…)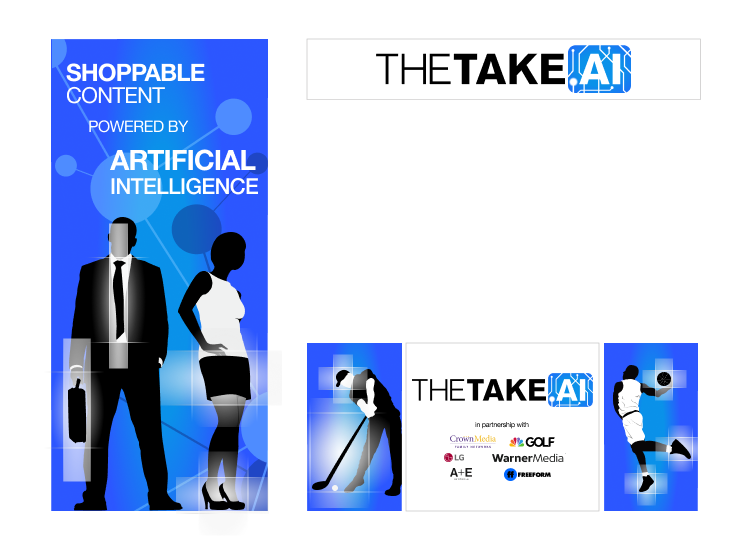 Responsibilities


Makay Jones: coordination with the show runners, contractors, rental services; logistics; design input
Me: booth layout; foot traffic planning; panel design