Tasked with creating a new standard layout for our business cards, I started by making variations on the existing design.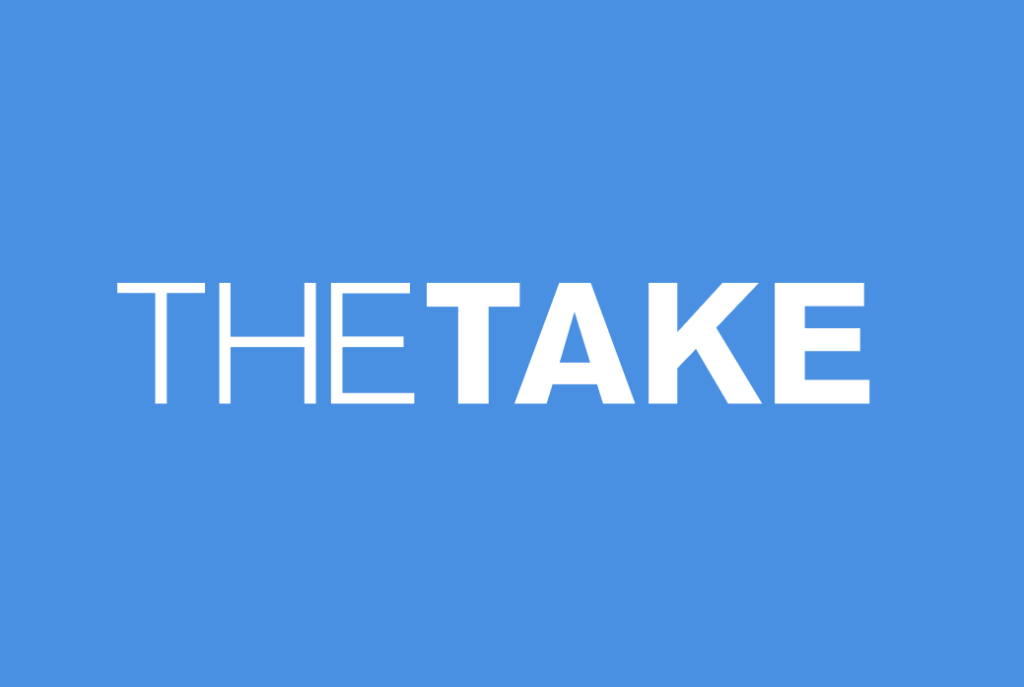 Our logo includes a tile with a circuit diagram in the background, so I directly translated that to the entire card background.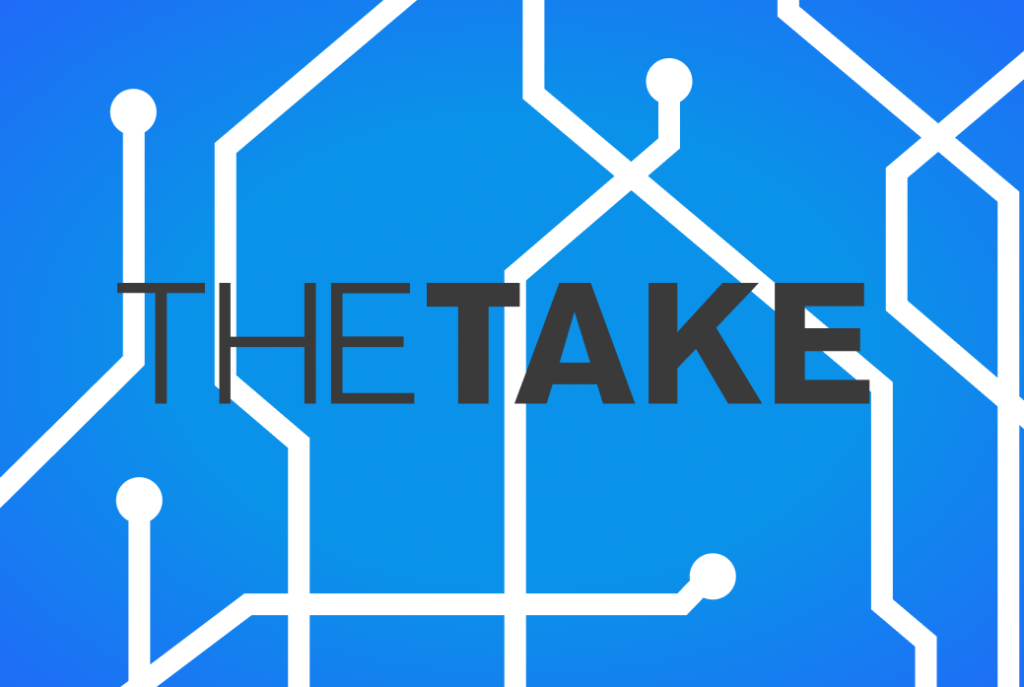 My team felt the circuit pattern didn't connect with the Artificial Intelligence/Machine Learning theme very well. Neural networks mimic neurons in the brain, so I looked at that look and lattice structures (like an abstract neural network).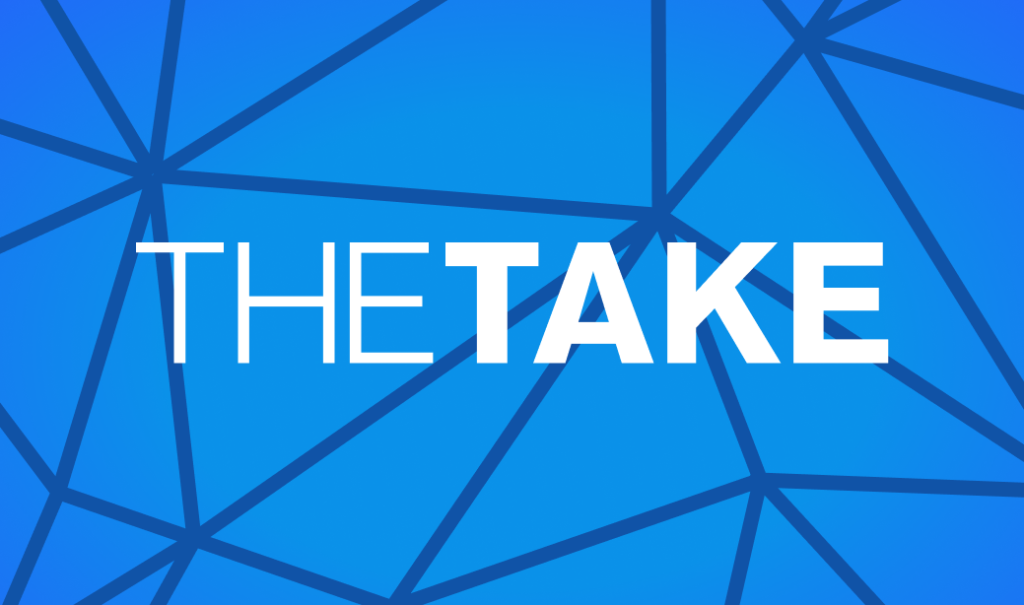 Some industry research showed these ideas were very common in the industry. It seemed we needed to differentiate ourselves. I researched designs related to other elements of our business: shopping (tags), viewports (i.e. TV and device screens), and classic movie scenes. The viewport examples I found brought to mind silhouettes, especially with concerns over the IP of others (movies – see the last design from "Say Anything") and the need to genericize.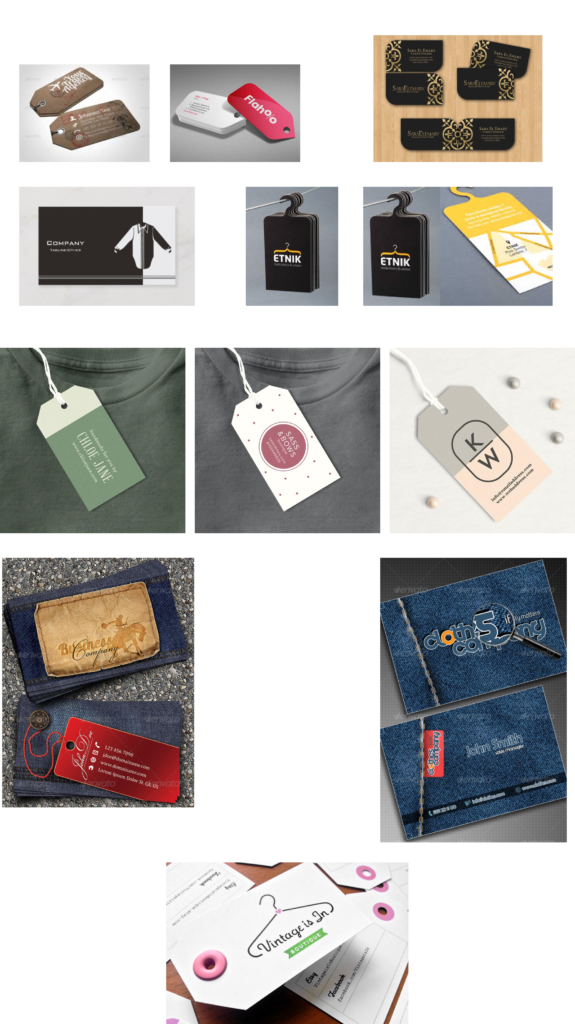 In the John Cusack design variation, I tried showing the tagging/identification of products in the image. This, paired with the silhouette concept, brought to mind the popular "Mad Men" silhouette design. Internally, there was a common following of the show "Suits" so it extended naturally into a generic tagged suit concept.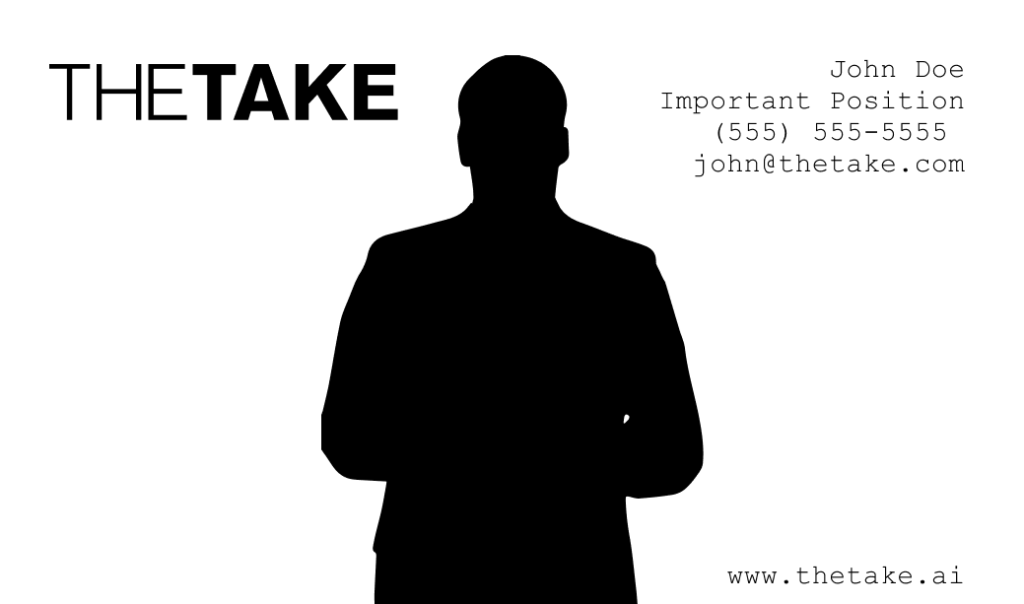 This concept played well with everyone. From the beginning we knew we wanted to incorporate a selective embossed gloss look, so it made sense to use that to differentiate the tagging (boxes, lines, and product names/prices) from the silhouette being tagged.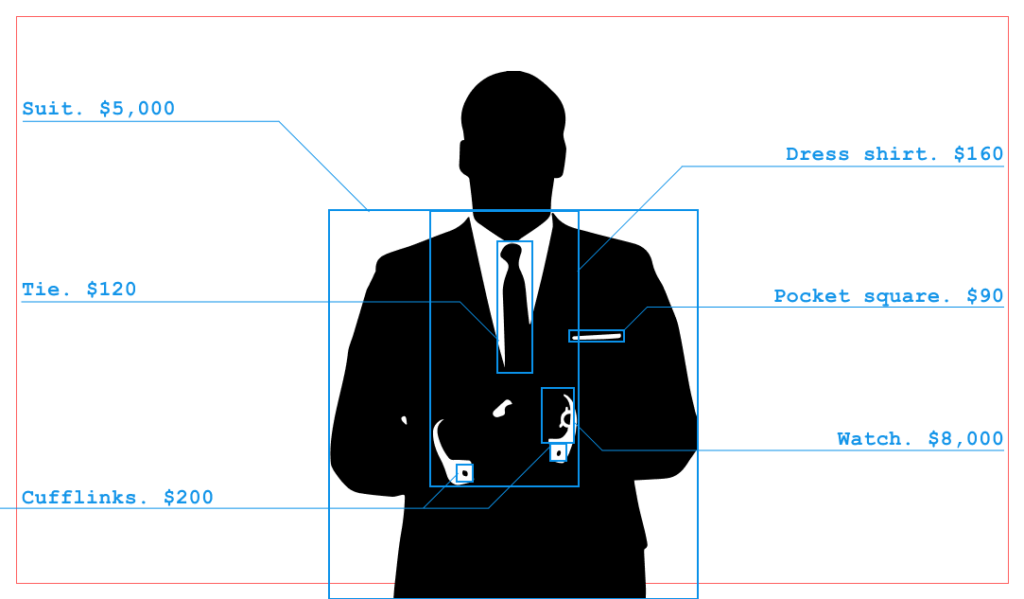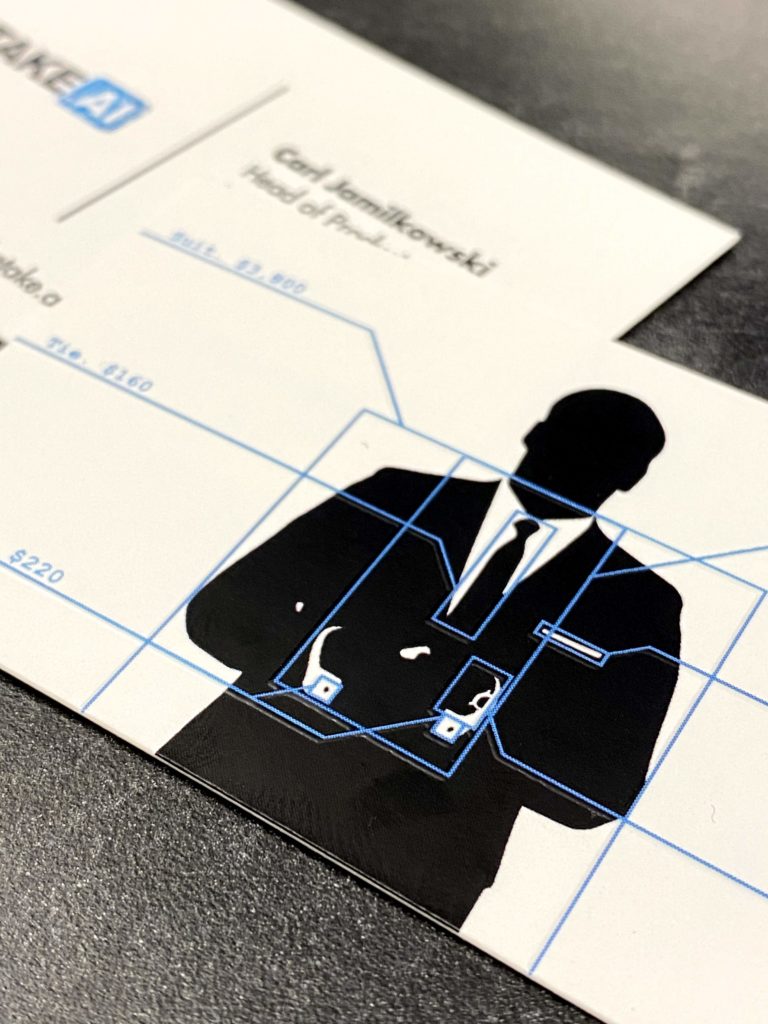 Overall we were quite satisfied with the results. Parts of the design were even incorporated into our CES booth design.