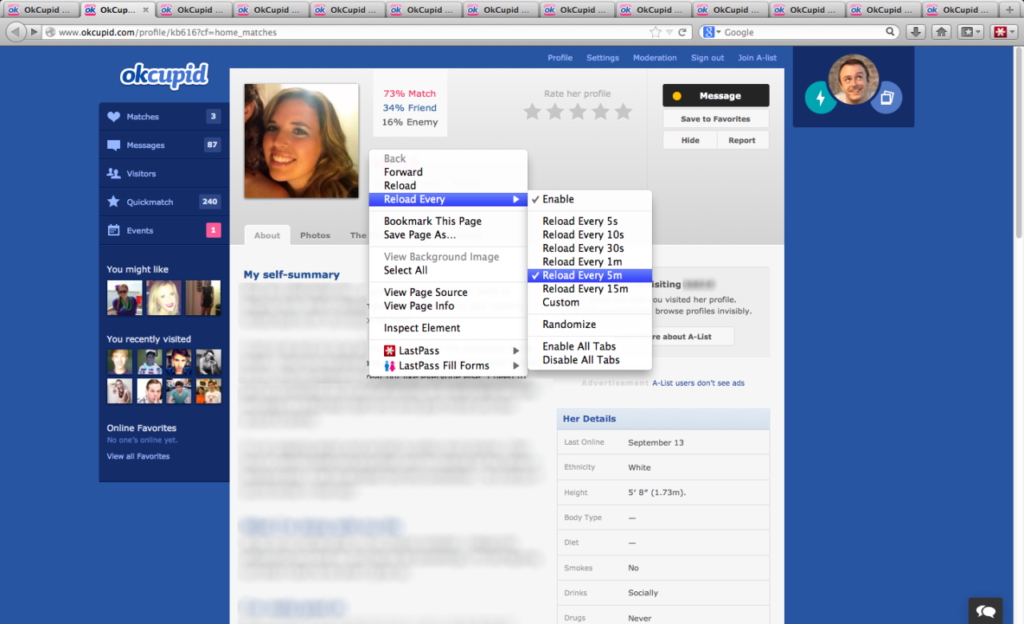 OkCupid has a feature to see when others have visited your profile. The intention for this feature is to see who is checking you out. I will be using it differently.
I launch OkCupid and open the profiles for the 12 matches it suggested on the homepage, each in their own tab. Using the Firefox extension, ReloadEvery, I set each tab to reload every 5 minutes. This sets a trace and I get bumped up to the top of their "Visitors" list.
So far, ¾ of them have visited my profile back at least once. Three of them have visited repeatedly. No messages yet.